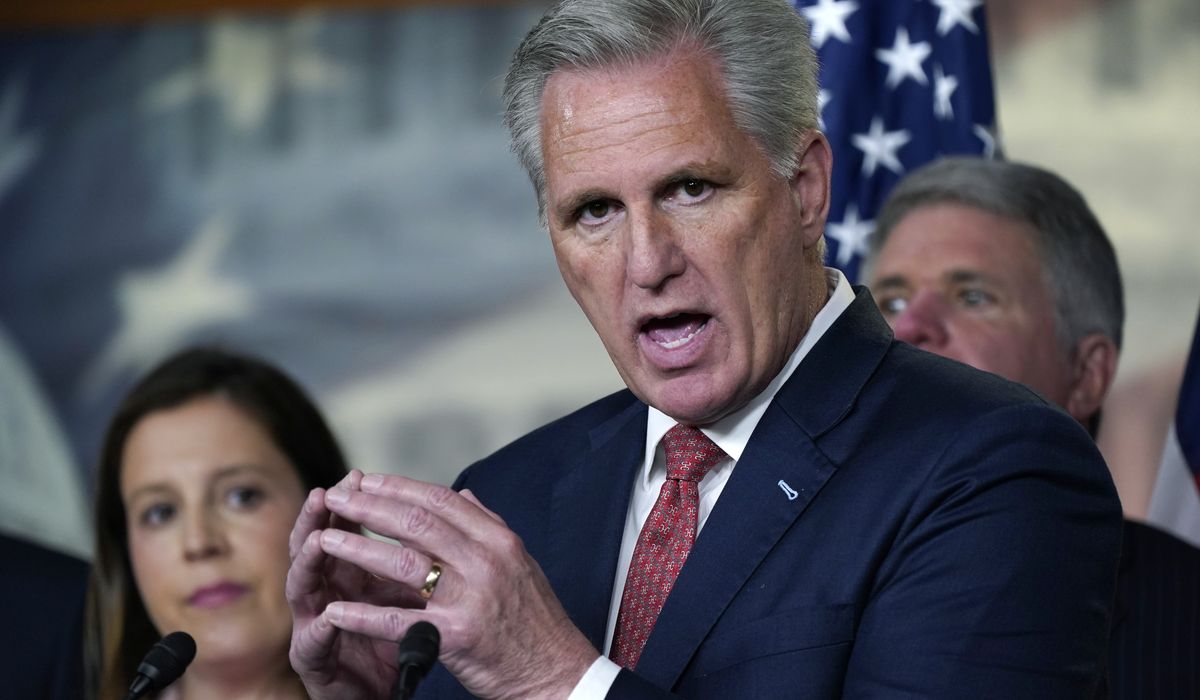 House Minority Leader Kevin McCarthy is slated to meet Thursday with former President Donald Trump.
Mr. Trump announced the meeting in a statement, saying there will be "much to discuss!" with the California Republican during their afternoon meeting in Bedminster, New Jersey.
Mr. McCarthy's ties to Mr. Trump have been under a microscope since a pro-Trump mob stormed the U.S. Capitol on Jan. 6 to protest the results of the 2020 election.
Mr. McCarthy has stayed on the former president's good side, and has said he hopes Mr. Trump will help the GOP flip control of the House in the 2022 midterm elections.




View original Post