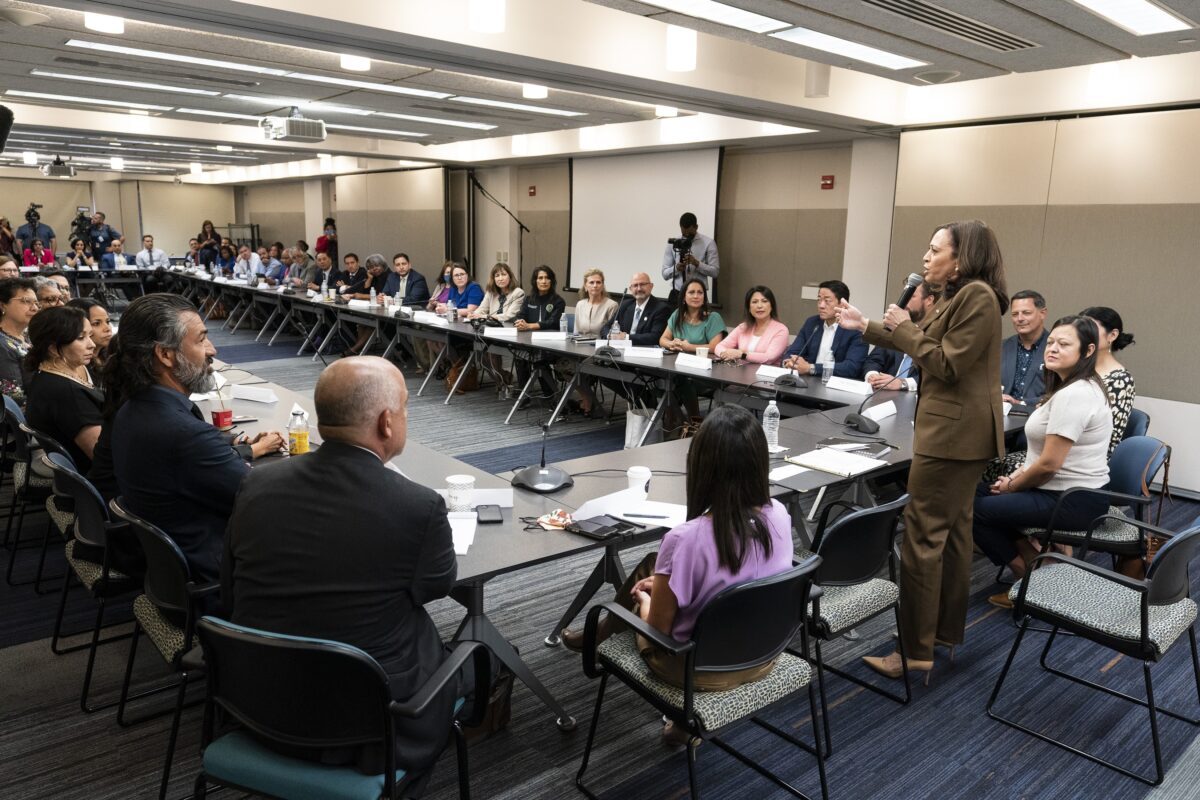 A Texas state Democrat lawmaker who left the Lone Star State to block a special session over a voting overhaul bill announced he's returning to Texas to address the bill.
Rep. Philip Cortez, who was one of about 60 Democrat lawmakers who traveled from Texas to Washington this month, said he was asked by other Democrats to return to Texas to work on improving the bill. Republicans have argued the bill is necessary to safeguard future elections and restore the public's confidence in them, while Democrats say the measure would place unfair restrictions on minority groups when they cast their ballots.
"I proudly stood with my Democratic colleagues and left Texas to ensure House Bill 3 would not be approved as introduced. A small working group of Democrats decided to begin active discussions here in Austin on improving HB 3 and asked that I return to establish open communication lines," Cortez said in a statement on Thursday. "I returned to Texas to try to engage in good faith dialogue about the aspects of the bill that I, and others, think are harmful."
While in Washington, the state Democrats suffered a major political blow after at least six members tested positive for COVID-19, coming after they posted a photo of themselves sitting on a private chartered plane without wearing masks. All were fully vaccinated. An aide to House Speaker Nancy Pelosi (D-Calif.) and a White House aide also tested positive after coming into contact with the state lawmakers.
Another Texas Democrat, Rep. Harold Dutton, came back to Texas due to family reasons, reported the Dallas Morning News. Dutton said that he wasn't approached by the Texas Department of Public Safety after House Speaker Dade Phelan and other Republicans voted last week to ask the chamber's sergeant-at-arms to locate the missing Democrats.
A spokesperson for the Texas Democrat Party, Abi Rahmen, told Fox News that no other members are planning to return to the state in the near future.
Previously, Gov. Greg Abbott, a Republican, threatened that Democrats who broke quorum to prevent the start of the special legislative session would be arrested. In late May, Democrats pulled a similar stunt and walked out to block the passage of the voting overhaul bill, prompting Abbott to call the special session to address the voting bill.
Speaking to news outlets last week, Abbott also said he would continue to call special legislative sessions until the bill reaches the floor of the state House for a vote.
Measures in the state House and Senate voting bills include outlawing unsolicited applications for absentee ballots and requiring either a driver's license number or a voter's last four Social Security digits on the ballot. The bills also would furthermore increase early voting hours for local elections.




View original Post